Maintaining a Rich and Eloquent Online Presence
Maintaining a Rich and Eloquent Online Presence
If brands cannot be found online, they are doomed. Therefore, everyone willing to reach out to their target audience has to acquire a rich online presence. Online presence involves consistent interaction with the target audience through online communication channels. Maintaining an effective online presence depends on essential factors uncovered below.
Well-functioning website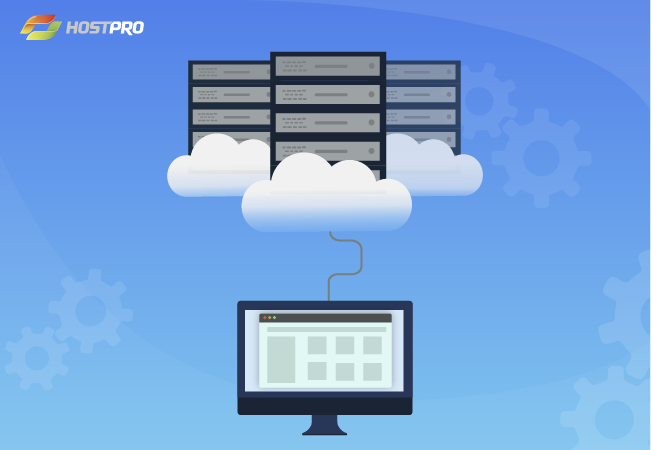 A well-structured website arouses much interest and can serve as a valuable communication and conversion platform. A site gives brands a chance to create a strong identity. The strength of this identity depends on the tools applied. To make a site a focal point, a brand needs to focus on some technical aspects first.
Taking care of load time
To make sure users stay on the web page, it must load fast. The full load time should take not more than 3 seconds.
Google launched an open-source project called Accelerated Mobile Pages, or AMP for short. AMP's primary goal was to allow web pages to load faster on mobile devices. There are 4 cases when a website owner may need AMP:
If the website traffic comes from a mobile device.
If the bounce rate must be reduced.
If paid ads don't bring the desirable ROI.
When the overall page experience must be improved.
To check if a website employs AMP, it's worth running the AMP test. To better understand how to optimize the web page speed, Google PageSpeed Insights can come in handy. Yet another technical aspect worth considering and is web hosting.
Ordering first-rate hosting
At HostPro, we believe that first-rate hosting can really give a website owner a competitive advantage. To enhance speed, especially when many users are browsing a site, a good hosting package is necessary. There should be enough bandwidth to host all website visitors and give them an unfailing experience.
Optimizing the code itself is not enough, sometimes a site owner needs to double-check if the current hosting plan can meet the expectations. In the case when it can't, a better plan with more resources can seal the deal.
Utilizing a CDN
A top-notch user experience can be achieved through a powerful Content Delivery Network (CDN). CDN relies on so-called edge servers that are connected to the origin server where the website resides. The network keeps cached content (pages, images, videos, etc.) on its edge servers and delivers it in close proximity to the user. Such interaction boosts performance as well as site speed.
Creating a secure environment
Users want to abide in a safe environment without cyber threats. To mitigate the risks of malicious behavior directed at those who dwell on the internet, special security measures must be applied.
Each site should make ample use of SSL certificates that encrypt information sent through the network. Encryption turns sensitive data into unreadable code that hackers would never decipher.
Besides encryption, every site should have an isolated data center where backups are stored. Backups can create a safety cushion for platforms in times when they are either testing some changes or need to restore important data.
Each site should not only be well-built but also well-designed to get the necessary traction.
Fresh and responsive design
'Don't judge a book by its cover' they say. But it's the cover that grabs a person's attention. With websites, the attention-getter is the design. Fresh, responsive design can create a great first impression with visitors no matter what device they use to browse a certain site. What's more, Google's search algorithm prioritizes properly designed websites and makes them more visible than poorly designed sites.
Powerful SEO optimization
Search engine optimization allows businesses to be found online easily. Actually, Google's algorithms have become more complicated and smarter than before. As of today, the giant search engine uses more than 200 signals to rank pages in the search results. So each web page should help Google better understand what content it holds. There are a few critical things that must be included in a web page:
relevant keywords
human-friendly URLs
internal and external links
SEO-friendly website content
searchable meta descriptions and meta titles
alt text for pictures
To power SEO, brands can maintain consistent blogging. Creating content that brings value to readers can give a competitive advantage over other brands that don't. There is no limit to how creative brands can be. They can offer interesting forms of content such as animations, case studies, client feedback, slides, videos, and much more.
Rich social media presence
The audience of today wants to engage with brands on a more personal level via Facebook, Twitter, or Instagram. Social media allows brands to raise brand awareness, get attention, and increase revenue.
The popular ways to communicate value to visitors through social media include:
Written articles
Videos
Images
Offers
Infographics
Quizzes or polls
Webinars
Social media is crucial for a better, more in-depth product discovery. By making social media posts, brands foster trust and pose themselves as reputable entities in the given field.
Smart advertising campaign
If brands want to spread the word about their offers or new missions, they should utilize online advertising. Pay-per-click or PPC advertising allows brands to pay for relevant keywords that people google with when they search for something. Instead of letting businesses with bigger budgets invade the advertising space, everyone can bid on phrases at the ad auction. A great example of a PPC advertising campaign is Google's AdWords.
Apart from PPC ads, social media is there to give more space for promoting services and products. This promotion is known as paid social advertising. Using a social media platform like Facebook or Twitter, brands can promote ads to a specific audience, targeting potential clients by age, gender, browsing preferences, level of education, and more. Social platforms will do the job of displaying ads to the demographic chosen by a brand.
Besides traditional advertising, businesses can leverage guest blogging and video blogging with a long-term perspective. One should go as far as possible to yield results. If video blogging and guest blogging is not enough, it's worth registering in online directories that build trust. Such directories allow companies to share the word about their products and services. Some famous directories include Google My Business, Yelp, Angie's List, and more.
Get found, gain momentum
Online presence is a 24/7 access to businesses. The internet provides brands with the space that never gets tired of showcasing products and services. By means of an all-embracing online presence, companies can get discovered, instill trust, and raise brand awareness as well as the reputation behind it.
Your website can have an effective online presence when hosted at HostPro. The company leverages NVMe drives and powerful processors to help your site be fast and reach top rankings in search engines. Feel free to order hosting at HostPro!